Go look! It's fun!
I stopped in at
Chasmyn's
and got this very pleasant news: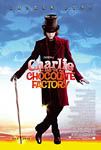 Go look at the teaser trailer
. Yes, it involves Tim Burton, Johnny Depp, and Danny Elfman. And we have to wait until July to see more.
In addition to that happy news, there's lots more happiness over at the
Purple Goddess
. Go check it out and wish her well!