Stars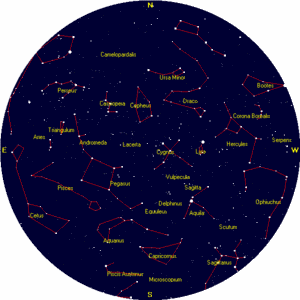 This is what the sky looks like November 3rd from Hartford. The day Americans re-elected Bush; or, just my kid's birthday if you choose to live in denial with me. Fun site:
Heavens Above
Also, if you enjoy night skies, check out
Indigo Night
. You can give them a date and place, and they create a graphic of the night sky. You also personalize it with words and setting, for example a particular city skyline, or country scene. We enjoy giving these as wedding gifts.