Faire fotos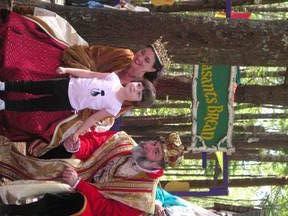 Lily got to hang out with King Richard and his new bride as soon as we arrived at the Faire. It was a great day, and they've added some new acts, games and rides this year. I showed great restraint and didn't buy anything other than a few items from the apothecary. I don't like to shop in stores much, but events like these have interesting and unusual things. As always, the Gargoyles were Lily's favorite: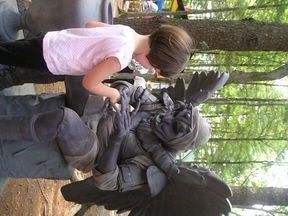 She astounded the crowd by crawling right up there with the Gargoyle, and gave him a kiss. As if he were Santa Claus at the mall. Then she had to tell him about her stuffed gargoyle at home. Most kids (and some adults) made it a point to walk FAR from these guys. And the Knights in Shining Armor: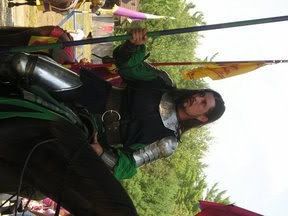 We didn't see the joust this year, but I like seeing most of these guys without their faces covered during the parade, anyway.